3 Mar 2010
"Kosher for Passover" labels and more Passover art products now on Zazzle
Last week I had some good news about an artwork that the UJA of Toronto has licensed to use on their tribute cards for Passover. This week I took the time to upload the artwork to my Zazzle store, and create several items (not cards, as the UJA has now the licensed rights to use this specific artwork for their cards) featuring the art.
Here are some examples of what is available. Please check the store as well, and if you like what you see, I would love to have you as a customer. I included also some promotional codes!!!
A customizable binder for your Haggadah- great gift idea! Also available as your Passover Recipes binder for all the Kosher for Passover dishes….
For 10% off binders, use Promotional Code: BINDERSDEAL1. Expires 4/1/2010.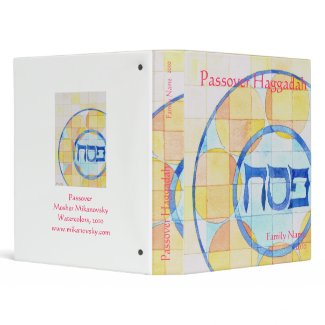 Passover grocery tote - buy your Kosher for Passover groceries in style! Available in many other bags and totes designs: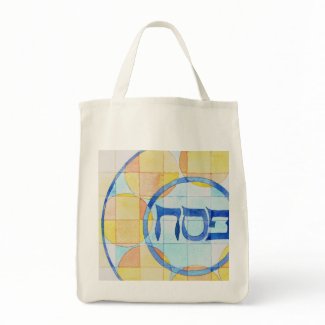 Kosher for Passover stickers - use it on packages, food bags, kitchen cabinets, or anywhere you would like to show a "Kosher for Passover" signs. Can also be used as gift labels. Just customize the text to say whatever you want: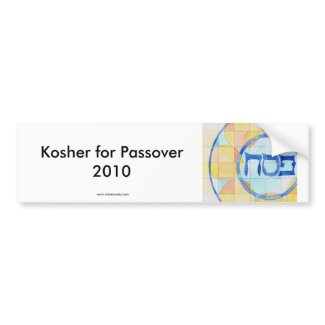 Need a travel coffee mug for Passover? try "My Passover Mug" travel mug, or maybe even a set of coffee mugs (available in many colors and designs)?
For 15% off 3+ mugs, use Promotional Code: MUGS15SAVER1. Expires 4/1/2010.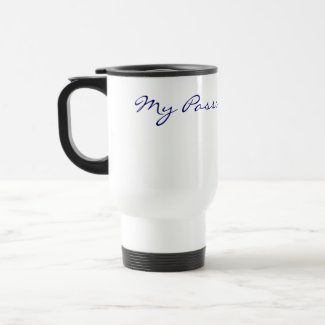 More available at the store: mouse pads, aprons, magnets and key chains. Once Zazzle approves the US Postage design, the Passover stamps will be available as well.
If you would like to purchase another product with the Passover design, and you don't see it in the store, just contact me and I will be happy to help you. Ideas for new products and designs are always welcome.
One last thing: don't forget to check Zazzle's coupons page before ordering.
Happy Passover shopping,
Moshe
Related posts:
Did you find this post useful or inspiring? Why not tell your friends about it or subscribe to receive new posts via email? Subscribe to Moshe Mikanovsky Art Blog here and Tell your friends about it.